Many adults are now finding themselves heading back into an all too familiar situation: spending time with family members who don't really "see them," who fail to respect their boundaries, are often critical or unkind, have a pattern of belittling or infantilizing, or who otherwise behave in ways antithetical to their values.
Building and maintaining healthy family systems can be challenging at best.
In this lecture, I will guide you away from a good-guy/bad-guy perspective and invite you to begin exploring new ways of being with family.
Date/Time
November 21, 2022 from 5:00 – 6:30 PM
Location
PTI office at 1760 the Alameda, Suite 100 San José, CA 95126.
About the speaker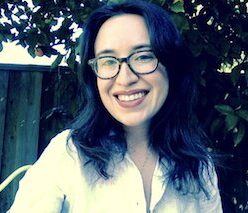 Carolina Sang has been an associate marriage and family therapist at the Process Therapy Institute for the past 4 years. She was directly trained in the Process Therapy Modality by PTI's co-founder, Don Hadlock. She holds an MA in Holistic Counseling Psychology from JFKU, with a certificate in Buddhist Psychology. Carolina has been a member of IASD: the International Association for the Study of Dreams and Dreaming, through which she has received training in Dreamwork. Additionally, she comes to PTI with an extensive academic background in Women, Gender & Sexuality Studies and in the study of World Religions & Folklore, which she uses to inform her work as a therapist with clients of many different faiths, backgrounds, gender identities, and sexual orientations. Carolina Sang particularly enjoys working with: LGBTQI+ folks, Multiracial/Multicultural and Interfaith Couples & Families, Buddhists, Mexicayotl Practitioners, People of Post-Conventional Faith, People of Non-Western Faith Traditions, Issues of Spiritual Abuse, Mindfulness-Based Stress Reduction, Neurodiversity, C-PTSD, Avoidant Personality Disorder, Disabilities, and issues related to Insomnia and Dreams. You may contact her at (408) 963-6694, Ext. 418; or by emailing her at csang@processes.org.
About the PTI Free Community Workshop Series
Join us at the PTI office on the third Monday of every month, from 5:00 – 6:30 PM for a free community workshop. Some of the topics covered are: divorce, parenting and co-parenting, trauma, grief and loss, anxiety, depression, dealing with conflict in the workplace, etc. The presenters are therapists at the Process Therapy Institute.