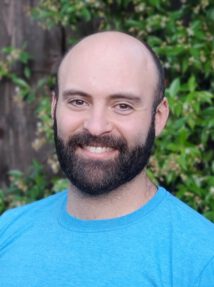 Therapy is a life-changing process of growth, transformation, and healing. It is a safe, confidential space where you can unburden yourself. Where you can begin to unpack the ways of being and doing that no longer serve you. Where you can share your pain. Where wounds are found, held, and tended with care. Where you can connect with your own vitality and dare to live a fuller, more meaningful life.
One of the best indicators of whether or not therapy will be successful is the fit between therapist and client. I offer free 15-minute consultations to interested clients to see if we are a good match. If not, I will provide you with a referral to one of my colleagues who might be a better fit. I advise all prospective clients to trust their gut when it comes to choosing a therapist – this is one of those times when it pays to be picky. Therapy won't always be easy. Nor will it always be pleasant.  But good therapy will just feel right.
Zach has worked in the mental health field for over a decade. His therapeutic approach is eclectic, incorporating Mindfulness, Object Relations, Experiential Psychotherapy, Somatics, and Existential approaches in his work. His main clientele includes couples looking to enhance their relationship as well as adults struggling with meaning and/or going through difficult transitions. He received his Master's in Counseling Psychology degree from Santa Clara University.