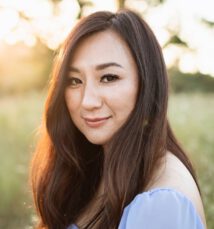 Are you feeling stuck right now and looking for some support? I am here to welcome every part of you, just the way you are. I practice the process model, an experiential form of psychotherapy where I help you with your journey of self-discovery. My job is to help you move through healing from trauma, allow for transformation, and live a fulfilling life.
In the world today, everything is plugged in and stressful. Do you want to unplug and find those meaningful connections and relationships for a more balanced lifestyle? Let's meet and have an authentic conversation.
Being Asian in today's individualistic society can have profound challenges. I hope to help a new generation navigate multicultural differences to bring balance, understanding, and harmony to clients through my knowledge, training, and personal experience. I have a multicultural background and can speak both English and Mandarin fluently. I look forward to connecting with you.