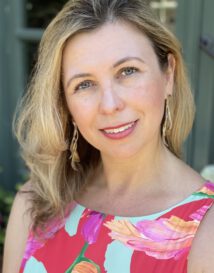 I believe that every person has the internal capacity, wisdom, and resources to heal; however, some need a little assistance. I provide that assistance by creating and holding a safe and nurturing space for you, which allows you to discuss, process and heal.
I have a holistic and integrative approach to therapy. I believe that every person is unique and use techniques from different modalities to meet your needs and goals. My work is influenced by Trauma – Informed Somatic approach, Process Therapy, Internal Family Systems as well as experiential and expressive arts therapy modalities.
Working with children, adults, older adults, and families, I bring to my practice over 20 years of experience in education, learning and development, as well as the intuition, empathy, and warmth of my real-life experiences. I completed my master's degree in Holistic Counseling Psychology at John F. Kennedy University. I speak Russian and have experience working with people of many cultures and backgrounds. I look forward to helping you.