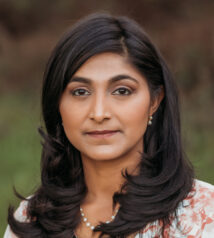 Padmini Nagaraj, LMFT is the Training Director at the PTI, where she trains, teaches, supervises, organizes events and classes, and facilitates the consultation group for licensed clinicians. Additionally, she works with individuals, couples and groups in private practice in the East Bay and San Jose.
Padmini is currently offering a parenting group, please find the information below.
Parenting while tending to your inner child
Parenting is an evocative experience. We are called to witness our children in their full, messy, unbounded selves, while still smarting inside from our own childhood wounds and angsts. Soothing the fire within and tending to the fire without is a heroic task. This space is for you to be witnessed in your work as a conscious parent, process your stuck places and celebrate the hard work you are doing.
This is an experiential group for parents and caregivers to process their own unresolved traumas which impede them from being present with their children. Some examples of lingering wounding is attachment trauma, intergenerational trauma, substance abuse, separated families, life circumstances such as war, famine, racism and sexism. We use mindfulness, gestalt parts work, imagery, psychodrama and sculpting, and other here-and-now experiential modalities.
Time: 2nd and 4th Fridays from 12:30PM to 2PM
Location: PTI office, 1760 the Alameda, Suite 100, San José, CA 95126
Cost: $60 per session
Group membership: Group is limited to 6 members and is currently enrolling
Contact: For more information or to join the group, please email therapy@padmininagaraj.com.