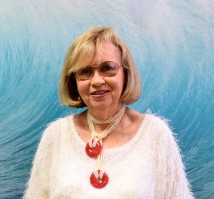 I am a Certified Process Therapist. I have experienced many growth challenges on the road of living. I am a person, daughter, sister, spouse, mother, and to many a friend. I deal with issues like:
Individual Therapy
Couples Therapy
Child Development Issues
Parent Issues
Miscarriage Issues
Adoption Issues
The methods, or modalities, I use to help with these issues are:
Process Therapy
EMDR (Eye Movement Desensitization Reprocessing)
Jung Institute Sand Tray
Play Therapy
Bibliotherapy
Using these techniques, I can help you to discover and create answers, experience personal growth, increase self knowledge and raise self esteem, and put new tools in your mental toolbox.
Qualifications
Licensed Psychotherapist – 1996 – present
Parent Educator – 31 years
Professor Child Development, U.C. Santa Cruz – 9 years
Instructor Child Development Department, San Jose City College – 21 years
To schedule an appointment, call 408-963-6694 ext 437.