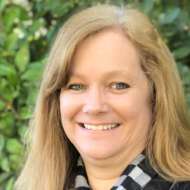 "Out of a mountain of despair, a stone of hope." Martin Luther King, Jr.
Challenges in life are inevitable and at times, there are challenges that seem larger than our ability to manage them. Issues such as depression, anxiety; healing from previous trauma, and abuse are areas that can grip us and prevent us from living our best lives.
As a part of our work together, we can pursue the "stone(s) of hope" to bring you the healing needed to live the life you value. Since life is not one-size-fits-all, I avoid "one-size-fits-all" treatment plans. My treatment approaches are tailored to clients' needs and draw from those supported by research such as Internal Family Systems (IFS), Cognitive Behavioral Therapy (CBT) as well as others.
I love what I do and would consider it an honor to assist you on this journey we call life.