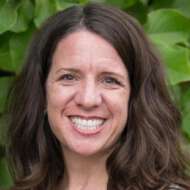 I help individuals of all ages find a sense of fulfillment and well-being in life. Life can become discontent when we get stuck in old injuries and issues, and play them out on others. I invite you to heal and move beyond old, ineffective patterns of interaction that interfere with a fulfilling life. We will practice techniques that lead to greater contentment within your interactions. Together we'll discover who you are, what got you here today, and what you can do to set yourself free and change your life.
By creating a safe, nurturing, nonjudgmental environment, I believe that we will move beyond coping to restoration. Together we will use the transformative power of our relationship, emotions, and perceptions to create profound change.
Sometimes we need someone to talk to who can help process our thoughts, feelings, and emotions and work towards a desired goal and/or resolution. Contact me today for a FREE 15-minute consultation to see if I might be a good fit.