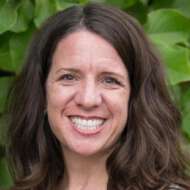 I have worked with adults, adolescents, and children to help acquire the skills to engage with root issues such as depression, anxiety, relational problems, life transitions, spiritual issues, trauma, perfectionism, insecurities, and boundaries. I have also worked with couples in pre-marital and marital counseling, to help them learn more about themselves, their relational struggles, and strategies and techniques to enhance communication, conflict resolution skills, and intimacy.
By creating a safe, nurturing, nonjudgmental environment where it is safe to express fears, frustrations, anger, sadness, disgust, and grief, I believe that we will move beyond coping to restoration. Together we will use the transformative power of our relationship, emotions, and perceptions to create profound and lasting change.
I utilize a client-centered approach, meeting clients where they are and giving space to process their struggles. I often incorporate CBT, IFS, mindfulness, Gottman, and Gestalt methods to help clients work through their own internal system and offer real change and growth. Contact me today for a free phone consultation to see if I might be a good fit!