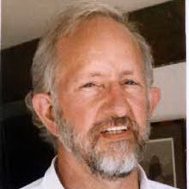 Ed may be the eldest Intern in California. He brings the experience of a long and active life, recent professional training and psychological skill to every session. His holistic, existential approach to growth will support your efforts to achieve your goals. He has a special interest in the communications between generations and genders. His particular focus it is upon Father-Son, Mother-Daughter and parent-adult child relationships. His four children and ten grandchildren have been, and remain, his primary teachers.
Ed is a partially disabled veteran of Korea, the Cold War and Vietnam. His personal awareness of the emotional burden of chronic pain and immobility led him to the study of the Feldenkrais method of Somatic Education and the integration of somatic skills into his work as a therapist.
He started his Master's program at JFK at 76 y/o graduating at 80 y/o following a dream that started in High School when he was introduced to the writings of Dr. Freud. He is still recovering from the death of one of his adult children.
Contact Ed at 408-963-6694 ext. 440 to schedule a session.