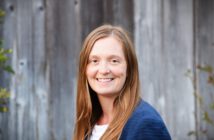 Life can be hard, whether dealing with unexpected setbacks, longstanding problems, or just working hard to build a life of purpose and meaning. Some clients I work with are dealing with stress, grief, and loss. Some clients are just stressed by balancing a life that could best be described as "All Good Things, Just Too Many." As a former biomedical engineer, working 15+ years in Silicon Valley startups, I understand first-hand the pressures of balancing a big career, even one that you love, with the rest of life.
I believe my work with clients is about much more than treating dis-ease. It is about living fully, with vitality, creating a life that you feel inspired to be living each day. Sometimes this starts by learning to deal with hard thoughts and feelings that can get in the way or keep you stuck in old, no longer helpful patterns. It always involves getting clear about who you want to be and what matters most to you.
You can expect your work with me to be straightforward, empathetic, honest, and focused. We will select tools together based on a deeper understanding of the specific problems you're dealing with, your specific goals, and the approaches to therapy that resonate with you. I've cross trained extensively in a wide range of therapy, coaching, and wellness modalities and can support you in flexibly learning and applying the following:
Cognitive Behavioral Therapy, both TEAM-CBT and Acceptance and Commitment Therapy (ACT)
Mindfulness – Mindfulness Based Stress Reduction (MBSR), Insight Meditation, and Compassion Cultivation
Strategies for Interpersonal Effectiveness and Connection – Non Violent Communication (NVC) and the 5 Secrets of Effective Communication
Internal Family Systems (IFS)
Habit Development, Productivity, and Goal Setting – using a mix of modalities already listed as well as strategies from James Clear, Cal Newport, and Katy Milkman
Process Therapy
Positive Discipline / Parenting
You don't need to be familiar with any of these. Part of my job is to offer you a variety of tools until we find what feels right and is useful to you.
You can use this link to request a free 15 minute consultation: https://danielle-seybold.clientsecure.me/
You can explore my blog and current training opportunities (therapist trainings, workshops, and general classes) on my website: https://www.daniellepseybold.com/