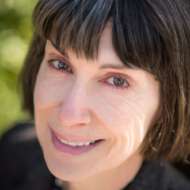 Life is for bringing our brightness into being, yet we may carry emotional burdens that block our joy and sense of comfort in our own life. We can feel stuck in relational patterns and "ways of being" that don't serve us, have an unrelenting "inner critic", or sense that in "powering through" life's challenges we have cut ourselves off from others and our own inner light.
Therapy supports us in healing from old beliefs that limit us in the present. We can learn in the "here and now" we are safe, whole, and more than simply enough. I will support your exploration in gaining greater insight, discovering strengths, and developing skills in being more mindful, self-compassionate, and confident in trusting yourself and knowing your worth.
My commitment is to co-create a therapeutic experience where you are seen, heard, and supported. I invite you to schedule a complimentary 20 minutes discovery session to discuss your goals in this journey. I study in the MACP program at Sofia University, both MFT and PCC tracks, and am working towards a Creative Expressions certificate.
I have an interest in working with all adults (especially older adults; including later life's existential issues on meaning and purpose). I seek to support those experiencing depression, loss, grief, anxiety, relational issues, and/or challenges with self-esteem/self-confidence, and feeling "stuck" in behaviors and patterns and not getting the results they want or as consistent with their values/beliefs. As a past HR Professional and Coach, I offer career counseling from a transpersonal perspective for transitioning from more than "making a living" to instead creating a meaningful and balanced personal and professional life.