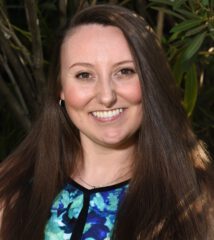 Sometimes it's difficult to feel more positive emotions. Sometimes it's a challenge to communicate with others in more meaningful ways. Sometimes it's seemingly impossible to quiet our inner critic. And sometimes we feel so out of touch with ourselves and others, we're merely surviving rather than thriving. I invite you to get curious about all of these areas of stuckness, and more, within yourself and in your relationships as I hold you in unconditional love and positive regard.
I believe therapy is a healing and productive piece of the puzzle – we were not designed to go through life alone or carry the burdens of the world on our shoulders. We weren't born with an instruction manual either, though we do have an internal guide that we so often ignore by looking outwards to find the answers to our problems. I invite you to look inward since you are the curator of your own life. No manual means no expectations for what a fulfilling life can be.
I am particularly passionate about helping individuals and couples explore, reconnect to, and experiment with their sexuality and intimate desires (sexual and nonsexual). My approach illuminates areas where there has been conflict, pain and shame, embraces individual motivations, creates a platform for self expression, and ventures into new ways of being and seeing. It is non-shaming, sex positive, LGBTQIA+ affirming, and present focused where I welcome all client driven outcomes for treatment.
I also love helping teens and young adults gracefully move through big life transitions like attending college, entering the workforce, partnering, finding balance and deepening their connections with the world and communities around them. It can be difficult to see where others' beliefs end and ours begin. My office is a container for all unvoiced wants, needs, and desires. I believe a life worth living is achievable at any age.
Call for a free 15-minute discovery session to see if you'd like to work with me as a part of your healing journey!
Amanda received her masters in counseling psychology degree from Santa Clara University, and continues her journey as an associate at the Process Therapy Institute. She has devoured psychological and philosophical works of wisdom for over a decade as she's collaborated with people of all ages, in various professions, to help actualize their potential. She specializes in trauma, dichotomous thinking, self-acceptance, and relational issues, while harnessing the intrinsic power of the body, the higher self, and community.