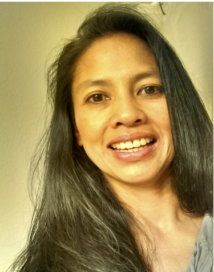 Life is a challenge and may be overwhelming at times for you as you are suffering from depression.  Even the brave step in finding emotional support through therapy may be difficult to initiate for some people. My goal is to assist clients in helping them understand that there is a process of recovery and to raise their awareness that they are not alone.
I provide therapy to multicultural population to families, children, and individuals with mental health, substance abuse, grief and loss, sexual assault, and trauma. My involvement in working with these communities does not just stem from my education and career but has come from personal experiences, such as PTSD during Crisis in the Gulf(early 1990s), K-12 children, and teens who feel troubled. Of these experiences, my work has been with clients who are affected by various forms of depression.
My modalities are Cognitive Therapy, Cognitive Behavioral Therapy, and Psychoanalytic Therapy, which involves using the following techniques: art play therapy, sand tray, role play, and client centered.
Sessions may be ongoing or short-term depending on your preference.
Contact me at: (408) 963-6694 ext. 425 or angelita@processes.org