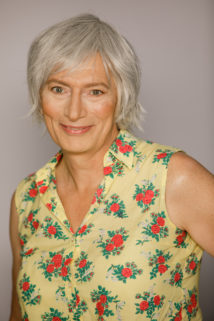 Alyss is a Holistic Associate Marriage and Family Therapist, who is also a theologian, church deacon and spiritual director. As a transgender woman, she has dedicated herself to the support of LGBTQ+ adolescents, youth and young adults while navigating the complex issues surrounding sexual orientation and gender identity. That work has since led Alyss to an interest in working with others who may have also encountered past traumas or struggles with identity which now interfere with personal and spiritual growth. Prior to her turn towards pastoral psychotherapy, Alyss worked as a software and systems engineer for various Bay Area semiconductor equipment companies. She is also a Vietnam era Navy veteran who has a deep interest in supporting others who have served in the Armed Forces. As part of that interest and commitment, Alyss has served as volunteer recreational therapist at the VA in Menlo Park for several years. She is currently completing her degree in Holistic Counseling Psychology at JFK University and has been writing on the ways in which food and the rituals around eating influence and impact the mind, body and spirit.
Using a holistic lens, Alyss welcomes the opportunity to work with folks as their whole self, in mind, body, and spirit, come together while healing from past wounds, and exploring new ways of being. She creates a safe, compassionate space with authentic communication to allow for that inner-personal work and growth. Her work is informed by Process Therapy, Family Systems, and Attachment Theory.
In her spare time, Alyss enjoys long distance running, cooking, dancing, listening to classical music and sailing.