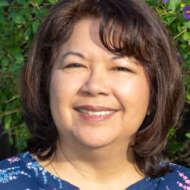 Although the world is full of suffering, it is also full of the overcoming of it.
-Helen Keller
As a John F. Kennedy University graduate of Holistic Studies, it is my hope to help alleviate suffering in people's lives through multiple therapeutic modalities like Experiential and Body Awareness.
Life is full of beauty, love, challenges and loss. The year 2020 has been a challenge for every man, woman and child with the COVID-19 and Shelter in Place scare. I want to use Zoom and my training to help my clients find peace and strength to survive these trying and stressful times. My ideal client is someone who wants to explore their "negative" stories about themselves; find self-awareness of themselves or find clarity of what they want in romantic relationships.
I invite children, teen individuals, couples and families to have me witness your courage and personal growth while giving you insight and tools to alleviate your suffering.