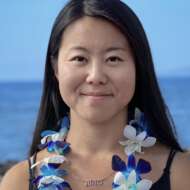 Welcome! If you're looking for therapy for yourself, your children, or a loved one, know that you are taking a brave step toward a better life.
I enjoy working with adolescents and adults. I am also passionate about supporting parents experiencing their own stress related to parenting children who are going through mental health issues. As a working professional and a mom of two teens, I know raising children and living in this area come with unique challenges!
I collaborate with my clients to help them develop strategies, coping skills, and new perspectives to deal with challenges related to depression, anxiety, low self-esteem, rejection, anger/aggression, interpersonal conflict, planning for the future, social or academic pressures, and self-image/identity.
I speak both English and Mandarin. My education includes an Education degree from the Graduate School of Education at Stanford and a Counseling Psychology degree from Santa Clara University. I am also a certified registered 500-hour yoga instructor.