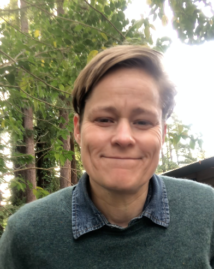 Do you have a child or teen experiencing hard times or displaying undesirable behaviors? Youth have a vast amount of pressure in today's culture, and communication and coping can be difficult in today's conditions. I work to support individuals, families and youth dealing with complex challenges such as eating disorders, teen violence, self-harming and emotional disturbance. I use evidence-based techniques and aim to provide a safe platform to resolve challenges, build on personal strengths, and contribute to family cohesion.
Play therapy has neurobiological benefits and is a natural solution-driven process of therapy where young individuals can develop their capacity, align behaviors and values, learn to self-soothe and communicate more effectively. I coordinate with caregivers and develop treatment options that suit the family and young person's needs.
I enjoy working with members of the LGBTQIA community and adults grieving or suffering from chronic disease and depression. Process therapy is one of the ways I work to understand and unlock feelings of depression, anxiety and hopelessness.
I offer both virtual and in-person sessions. Additionally, I am inviting clients to join me for therapy in the mirror training room, working with the guidance from an experienced licensed supervisor. This will ensure the highest quality team therapy and provide an ideal setting for therapeutic healing.
Erin has worked with youth and their families in juvenile justice rehabilitation for over 15 years, holds a Bachelor degree in psychology and is currently finishing a Master's degree in counseling psychology from Golden Gate University. She is passionate to serve this community.