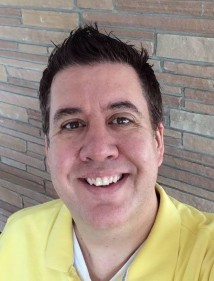 I am a Marriage and Family Therapist Intern, working under the supervision of licensed therapist Don Hadlock, license #15316. I work with children, teens, adults, families, and couples who wish to improve your communication skills, become aware of your thoughts, feelings, and the choices you have to make changes in your life. I work with clients of all sexual orientations and gender identities in an inclusive, accepting approach to improving relationships.
I have a Master of Arts in Marriage and Family Therapy from Phillips Graduate Institute in Chatsworth, CA. My education and training has focused on helping people understand how their family system impacts their current relationships. I also have a Bachelor of Arts in Theatre Arts from San Jose State University. I have over 30 years experience working in professional and educational Theatre. My experiences working with a variety of artists helps me understand and work well with creative people.
My personal and professional experiences have helped me become skilled at working with:
Children teens, and adults struggling with Adoption;
Actors and other artists experiencing high stress and creative blocks;
Couples seeking healthier communication skills;
LGBT individuals and couples;
Individuals seeking to improve personal relationships;
Children, teens, and adults suffering depression, anxiety, and other overwhelming emotional issues.
With compassion, acceptance and mindful awareness of the present moment, we can work together towards achieving your goals. Please contact me at (408) 963-6694 ext. 480 to set up a session to discover if working with me would be a good fit for you.