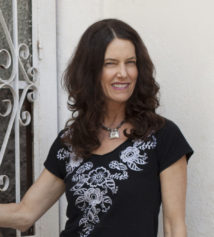 I'm a Marriage and Family Therapy trainee who has spent the last twenty-five years studying family dynamics, intimate relationships,  and multi-cultural forms of psychology and spirituality. I am a couples therapist, individual therapist, certified life coach, the founder of "Tell Me More" (an autobiographical expressive arts theater group that cultivates healing through creative self expression), and a singer songwriter.
I offer a free introductory session to determine whether we are a match to work together.
Please feel free to call me at (408) 963-6694 ext. 468, or email me at janet29@me.com.
I believe the journey towards wholeness begins with embracing (and discovering) the many and often rejected parts that comprise our authentic self. Wounds, triggers, and defenses exist for a reason and represent the internal maps that lead towards more joy, peace, integration, and love. I bring a mindfulness based and open hearted approach to my work as a therapist.  As a relationship expert, I will assist you in loving yourself, being loved by other,s and loving others more and better.  
Would you like to:
* Break free of past patterns and live a more vibrant life?
* Transform defeating habits and beliefs into a joyful expression of who you are?
* Connect to your sense of source and purpose?
* Experience more passion and compassion in your relationships?
* Create more authentic relationships with yourself and others?
* Forgive yourself and others?
* Heal from the past? 
I train under the supervision of Steve Smith, MFT and Sharon Lutman, MFT.
I see clients in Campbell and Santa Cruz.
Background:
* BA in Communications Studies from UCLA.
* MA in Journalism from NYU. Career in journalism.
* MA in Counseling Psychology from (CIIS) California Institute of Integral Studies). Graduating May 2018. 
* Lived in India for several years where I studied yoga, mindfulness, non-dual spirituality, and founded a fair trade company.
* Completed Hakomi Professional Skills Training, 2017
www.hakomicalifornia.org
* Founded and currently facilitate expressive arts and writing therapy groups, "Tell Me More." that cultivate healing through creative self expression.
* Certified Hendricks Institute Life and Relationship Coach.
* Currently studying and applying Internal Family Systems and Emotionally Focused Therapy models to my work with couples and individuals. 
* When I am not working, attending trainings or writing songs I can be found walking on the beach or in the Santa Cruz mountains with my dogs and/or husband.