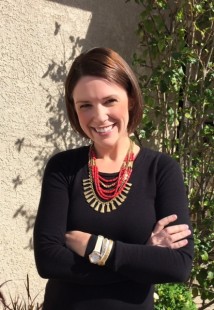 Genny comes to Process Therapy Institute as a Trainee who is currently obtaining a Master's Degree in Counseling Psychology from JFK University. Her background includes 12 years of working in Law Enforcement as a peer counselor, a sexual assault investigator, a hostage negotiator, and a member of the critical incident response team.
A note from Genny:
Welcome. Life is full of challenges and obstacles. Some are more difficult than others and may require some guidance on the journey to wellness. My focus is on improving your quality of life by pointing out the strengths and gifts that are already there.
I have experience in working with children and adults who have been through crisis and trauma. I also have experience working with children and adults who have been victims of sexual assault.
If you are thinking about beginning therapy, we can do a free discovery session to see if therapy is right for you. Please call the number below for contact.
Areas of experience:
• Eating Disorders (Children and Adults)
• Survivors of Sexual Trauma (Children and Adults)
• Special Needs Families
• Domestic Violence
• Depression (Children and Adults)
• Feeling Stuck
You can contact Genny by calling 408­963­6694 extension 472 to schedule a session.