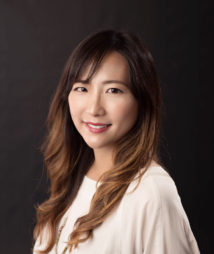 Emily is a bilingual Mandarin-speaking Associate Marriage and Family Therapist in San Jose, California. Before she joined Process Therapy Institute, Emily worked at Pacific Clinics- Asian Pacific Family Center in Los Angeles. There, she had extensive clinical experiences working with children, adolescents, and adults with a broad spectrum of presenting concerns including anxiety, depression, family and relationship issues, inter-cultural communication issues, as well as many others. Emily has also worked in the California Regional Center System serving families with special needs. She is passionate about working with clients with developmental disabilities and understands the stress that clients and their families face daily.
Emily is experienced in conducting individual therapy, group therapy, couples therapy, family therapy, and crisis intervention. She led a group for children with Oppositional Defiant Disorder and ADHD, and facilitated a weekly New Immigrant High School Student Acculturation Group at local high schools.
Through therapy, Emily will help you better understand and accept yourself, and use your own insights and strengths to change and grow. She is passionate about working with individuals, families and groups with cross-cultural/immigration background. Emily deeply understands the challenges of the immigrant community and difficulties to fit in due to language and cultural barriers. When meeting with her clients, Emily listens carefully to assess and meet the different needs of each client. She believes that each individual has a unique life story and can enjoy greater self-acceptance and self-appreciation through a therapist's guidance.
Education & Training:
Emily has a strong academic and training background. Born and raised in Taiwan, Emily received her Bachelor's degree in Sociology from National Taipei University. Additionally, Emily completed one year of intensive training at Teacher Chang Foundation (張老師中心), a well-known community mental health center in Taiwan, where she served her community as a "Teacher Chang"(mental health counselor) and can conduct therapy in Mandarin fluently. S
he also worked at the Taiwan Smokers' Helpline to provide support to people struggling with substance use issues. Emily then decided to pursue graduate studies in the United States, where she completed her Master's degree in Marriage and Family Therapy from the University of Southern California.
Language: Mandarin, Taiwanese, and English.
Contact Information: Call Emily at 408-963-6694 ext 475 to schedule a session.