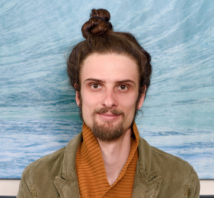 I came to the Process Therapy Institute in 2011 as a trainee after being taught by Don Hadlock at JFK University.  PTI was like a breath of fresh air because it combined the spiritual aspects of life that I was hungry for, as well as skill and discernment of experiential therapy needed to help raise consciousness in people.  I learned about universal flow and the concept of allowance, which is the driving force of my therapy. I am currently finishing my Advanced Process Training and eventually hope to be a supervisor at PTI.
I've been licensed since 2016, and I got a lot of experience in community mental health at EMQ (Uplift) as well as Kaiser Permanente's adult psychiatry. In 2017 I decided to enter into full time private practice in order to ultimately explore my talents and be more of my authentic self.
I now offer Somatic and Transpersonal psychotherapy to individuals, couples and families. I also specialize and offer workshops in mindfulness and Buddhist Psychology, Dream Work, Dance-movement Therapy, and Shamanism. My method is absolutely holistic and experiential.
LMFT 95964
Therapist in Residence
Email:
PTI Extension: 405
Certifications:
Certified Process Therapist
Special Interests:
Somatic Psychology and Mindfulness
Languages Spoken:
Russian