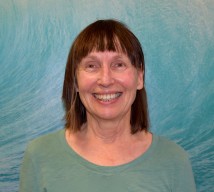 Licensed Marriage, Family Therapist #MFC15315
Los Gatos, California (408) 963-6694 x 443
email: carolh@processes.org
A native Californian, I have lived in the south San Francisco Bay Area most of my life. I have been in private psychotherapy practice since 1980.
I work with a diverse population of people: men, women, older teens, couples, families, and groups.
To find out a bit about my philosophy and how I work, you might want to read:
Treatment Issues (a partial list)
You are welcome to use the materials posted on my portion of this site. As it turns out, most people are giving me credit when they use my material, and I appreciate that. For ideas on how you can do it, click HERE.
Other stuff
I facilitate a number of mirror trainings each week in Los Gatos. You can find out more about PTI mirror trainings by clicking here.
To read the latest INTERACT, click here.